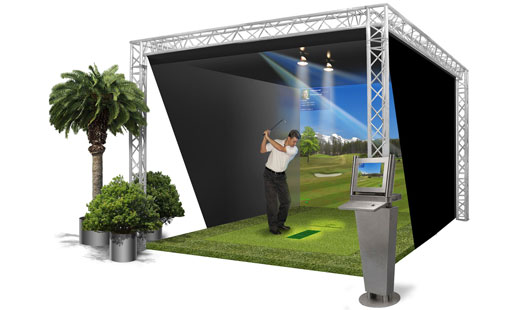 The impressive size of 20′ D x 15′ W x 12′ H
It can be seen from across the trade show floor.
The golfer is completely contained in the enclosure providing maximum safety.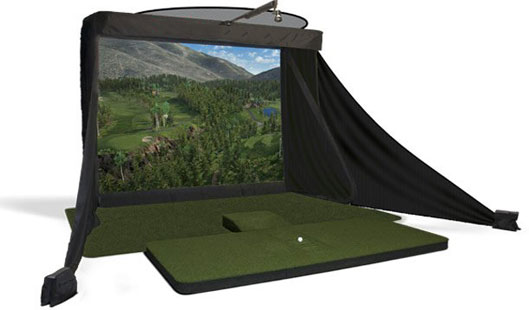 The portable unit can fit into a space of 10′ D x 10′ H x 10 W
A golfer stands outside the hitting area.
Call for details as this unit can be used in small rooms.