Give us a chance and we will beat any advertised price out there!
Renting golf simulators for over 15 years.  
Professional Referrals Upon Request.
Please enter all details about your event below.
Event Address, Event Dates, Indoor / Outdoor
If contact form fails, send all emails to questions@VirtualGolfRentals.com
I've been fascinated with golf simulation since 2000.  Originally installing high end golf simulators in homes, business and arcades, I decided to try my hand in the entertainment field.  I built and marketed two successful golf companies online; then switched to a separate golf simulator rental business model. Our company provides innovative techniques to help companies to brand and market their businesses successfully through interactive entertainment.
Thanks for taking the time to view our website and I hope to see you soon at your event! 
Ron Smithburger
Owner – The Golf Simulator Experts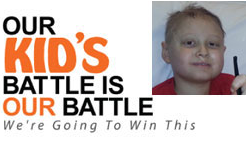 On August 29th, 2013, my 6-year-old son Aidan, was diagnosed with Acute Lymphoblastic Leukemia (ALL).  He was in 2nd-grade at Van Gogh Charter School.  It's hard to believe that one day you have a perfectly healthy, strong six year old and the next day you find out he has cancer. It is a parent's worst nightmare.
We created Chemo Free Leukemia Foundation to help Aidan. 100% of all donations will go towards Aidan's recovery!
Please take a moment to visit my son's website here: